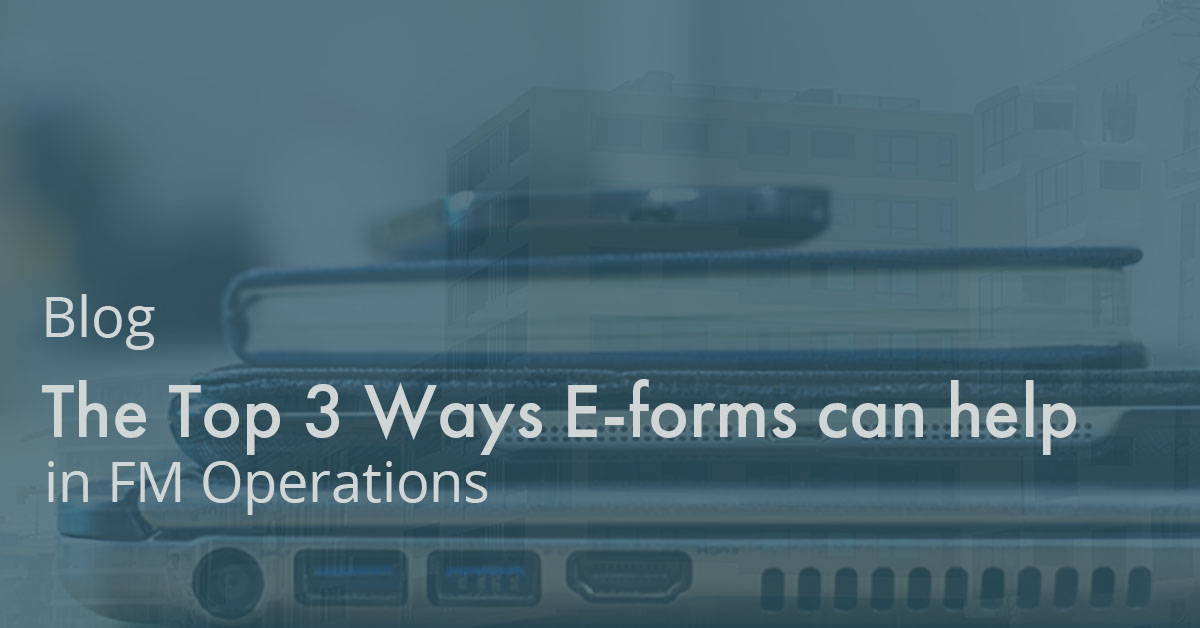 Facilities management means a lot of information and data that you need to input, manage, share and keep on top of. Accurate data ensures you can keep workflow on schedule and manage teams and vendors. Here at Mobiess we have always held to the belief that data is a first class citizen.
What does that mean?
It means that – above all else – data, and the efficient management and processing of that data – is the number one priority of all we do, and that means that we design and build mobile data solutions that meet the varied and eclectic needs of our client base. Facilities management relies on information being well managed, and shared in real-time – and our e-forms platform has been designed with those needs in mind.
Where many of the competitors have designed form builders which give the user a PDF, xml or csv output, we have gone further; we give you access to your data with our Gateway Technology – which means that your whole team, wherever they are based, can access, assess and understand the data – and not at some distant point in the future, but now – in real time, at your fingertips.
So what are some more benefits of e-forms?
1. Streamline and improve your reporting
Ugh, reports; is there anything more annoying in the world of facilities management? We all have to do them – and whether it's those pesky legal compliance reports, updates on the progress of a project or an inspection of the stock and site needed to maintain a streamlined schedule, reports can be cumbersome.
Pen and paper is a risky approach, riddled with mistakes, smudges and misplaced information – not to mention that the information then needs to be processed by another team member to digitise the information ready to share it with head office, and other teams; this is a slow, cumbersome process which delays information sharing, and increases the chances of mistakes being made – and that's if the team on the road even submit it! It's also tricky for any additional information to be sent with these reports – too many people involved in the process makes a game of Chinese whispers from any messages, and the urgency is lost in translation.
Digitise your processes – and get on board with a Mobiess e-form solution which can put information sharing in the hands of your whole team. Tailor the design to your specific needs, and make inputting the information as easy as one, two, three – and the real-time updates share that information with the whole team, so everyone can see at a glance where things stand. Enabling your team to populate these reports on-site, at convenient points throughout the day, means that the information is instant, accurate and thorough – and nothing is forgotten, put off until later or ignored. This simplifies decision making, allows you to respond and adjust planning and scheduling, and streamlines your workload to meet real-time needs in the moment.
2. Get historic information when you need it
We've all seen those offices with boxes and boxes of files from the 1970s, collecting just for "just in case" something historic needs to be checked.
Nobody wants to rummage through dusty old boxes with only a vague idea of where the information that's needed might be found. So why not digitise all the data that you've saved – which will not only free a huge amount of space, reducing storage costs and the risk of water, fire or accidental damage to those vital records, but also putting the answers to any queries at your fingertips. If you need to check when the last compliance audits were carried out, when inspections were completed or if a problem has been identified previously e-forms mean you can find the records in seconds, saving time, reducing the chances of misinformation or crossed wires, and freeing your workforce up to focus on getting on with the jobs at hand.
Your digital database makes storing, finding and organising your data simple, efficient and affordable. It also means that you can distribute tasks and delegate workloads to your team, no matter where they – and you – are based, without taking paperwork back and forth – boosting productivity, reducing time wasted between tasks on travelling to and fro with paperwork, and streamlining operations in your entire FM portfolio.
3. Data simplifies decision making
One of the biggest challenges of project management – which is a huge component of facilities management – is being able to prioritise the workload, to decide which jobs need to be done in what order, and who is best placed to carry out the work.
Make this decision making and distribution of work far simpler by processing all of your data into one system, and being able to see all the information you need at a glance, means you can co-ordinate your team, communicate efficiently with the most up-to-date messages with outside vendors, and respond in real time to any changes or last-minute events that impact the work process. Having all the information at hand gives you a broader scope for scheduling, for seeing where more support is needed and where people can be spread more thinly without losing momentum, and when a maintenance issue arises you can react quickly, see where things can be adjusted, and reduce the impact on the overall schedule.
It also reduces the risks of something vital being overlooked when work gets manic and tight time frames or the ever-changing responsibilities of various contractors being involved in the project confuse the sharing of information. E-forms mean you can create digital checklists that anyone necessary can access and update the information, so that nobody is waiting for the paperwork to be processed because it's all updated live across the system as and when the data is inputted.
All of this means that your work is more efficiently managed – and we can tailor the specific details of the e-forms to your needs, and priced according to your budget. Call today on on 0203 411 1795 or visit https://www.mobiess.com/ to request a demo of our systems, and let us start your path to collecting smart data.
https://www.mobiess.com/wp-content/uploads/2019/11/5wayseforms300.jpg
300
300
karl.horner
https://www.mobiess.com/wp-content/uploads/2021/12/mobiesspngweb350.jpg
karl.horner
2019-11-21 12:44:31
2021-04-13 10:42:10
The Top 3 Ways That E-forms Can Help in FM Operation