With facilities management comes a wealth of different projects, systems and maintenance activities, usually meaning you manage a number of different teams and contractors, and each property with its own tenants, who all make demands on your time, your attention and the facilities and budgets at your disposal.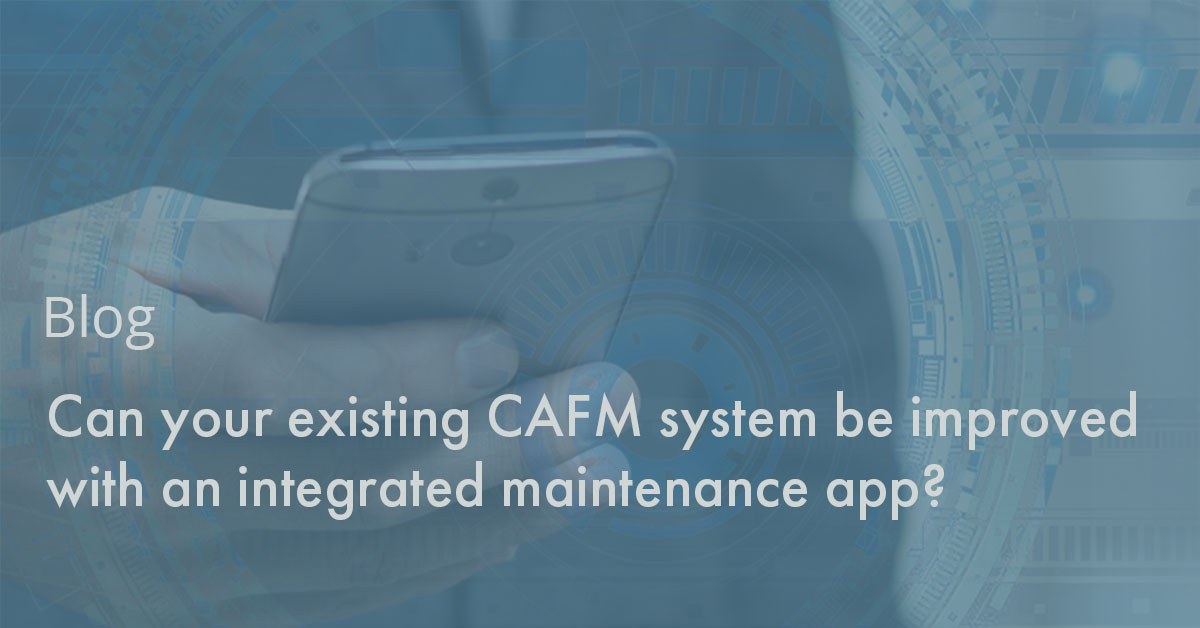 Our mobile field service app, ServiceMaster, gives you real-time information on the range of routine maintenance and ad-hoc jobs you're managing, meaning you have a to the minute view of how work is progressing on site and where additional resources may be needed.
Monitor the progress of your projects and streamline your processes by adopting the ServiceMaster system, and benefit from being able to manage routine tasks, ad-hoc work orders, allocation and completion, reduce operating costs, manage your customer expectations with as-it-happens information, and improve the efficiency of your project management.
All of this can be tailored to your specific needs, so you pay only for what you'll actually use and benefit from, and manage the data for multiple projects, locations and teams in one place. Perfect for both predictive and preventative maintenance, you can schedule workloads, automate workflows, reduce paperwork and focus the direction of your mobile workers to the most vital and timely tasks.
Not only that, but you can maintain the Point of Work Risk Assessments, Hazards Register, compliance and audit information, and improve the timescales for responses to issues as they arise, with less risk of information being missed.
It can be complicated, managing a number of teams and planning works for your workforce when you are also responding to tenants and external contractors, and the delays, mistakes and complexities that come with information sharing from the more traditional methods you may have utilised in the past. When you rely on teams filling in forms, completing paperwork and carrying a clipboard to tick the right boxes, then submitting that paperwork to the office for someone else to input into a computer before that data can be shared or assessed, there are a great many opportunities for information to be missed or mistakes to be made. Even delays in that information being shared and assessed to respond to any additional details or changes need to be factored in to ongoing or routine maintenance work. That paperwork can be lost, damaged or forgotten, it can sit in the cab of a van for a week before the worker has chance to get to the office and submit it, pages can be missed or misplaced, and it takes time for everything to be collated and processed.
Digitising that process removes most of those opportunities for error – and means that information is shared and accessible in real time; this means that repairs or replacements can be arranged right away, working schedules can be adapted, communication between teams and external contractors and agencies can be streamlined, and the efficiencies in your own facilities management processes make your working life easier, more effective and less frustrating.
ServiceMaster does all this, and ensures that all of the data you need is collected.
Scheduling and automating the checks, inspections and audits which are a vital part of facilities management means that your teams know at a glance when these activities are due, and can structure their schedules accordingly, and you can easily adapt and respond to any incidents which require immediate response or action, maintain a record of property conditions and monitor the wear and tear or damage to your properties to track when and if repairs or replacements are needed, and factor these ad-hoc jobs in to your regular maintenance schedule.
Photographic data can be attached to these inspection forms, documenting the condition of your property and leaving no room for doubt about whether something is in poor repair, damaged or misused, and who is responsible or liable for any damages; this not only provides you with security, it also protects your tenants – meaning peace of mind and security for every party.
Call us today to discuss your facilities management portfolio and let us tailor the ServiceMaster app to meet your precise needs; let's work together and modernise your systems, and streamline your workload: call 0203 411 1795 or contact us now.
https://www.mobiess.com/wp-content/uploads/2019/12/maintenanceapp300.jpg
300
300
karl.horner
https://www.mobiess.com/wp-content/uploads/2021/12/mobiesspngweb350.jpg
karl.horner
2019-12-12 12:19:14
2021-04-13 10:41:32
Can your existing CAFM system be improved with an integrated maintenance app?