STAY COMPLIANT WITH REGULATORY LEGISLATION
PROACTIVELY MANAGE RISKS
EFFECTIVELY MONITOR CORRECTIVE ACTIONS
REQUEST A PRODUCT DEMO OVERVIEW
Insight from Mobiess is an audits and inspections app.  Use mobile forms to stay compliant with regulatory legislation, industry best practice and internal policies, all in one place. 
Insight is a subscription PAY AS YOU GO based service with minimal capital investment allowing rapid implementation and quick returns.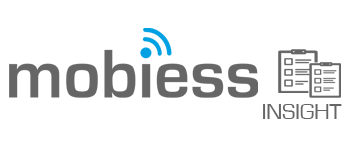 Insight is a comprehensive mobile audit and compliance data collection app enabling you to:
INCREASE EFFICIENCY THROUGH IMPROVED FIELD PRODUCTIVITY
INCREASE COMPLIANCE & PROACTIVELY MANANGE RISK
IMPROVE HEALTH AND SAFETY COMPLIANCE
REDUCE ADMINISTRATION COSTS AND ELIMINATE PAPERWORK
READILY COLLATE COMPLIANCE DATA FROM THE FIELD
MANAGE CORRECTIVE ACTIONS
Assess, manage, report and react to risk – all whilst simultaneously reducing costs
Mobiess Insight, audits and inspections app, is an advanced and simple to use mobile form design tool. It can support the most complex requirements. Its powerful audit engine supports all standard response types; text, dropdown lists, checkboxes, photographs, sketches and more.
Facilitate communication and collaboration on audits across organisational silos
Create hierarchical question templates with unlimited complexity and number of levels
Optional integration with the mobiess ServiceMaster module allows integrated auditing with service management work orders
Standard interfaces to most industry CRM, CAFM, IWMS systems offer a paper-free way to manage your compliance and auditing.
To help speed up the process of mobilising your team we provide a suite of industry standard audit templates to get you started, including:
PAS Fire Risk Assessment
Asbestos Audit
Legionella Audit
Display Screen Equipment
COSHH Risk Assessment
Security Site Audit
Injury Investigation
Job Completion
Security Site Audit
COSHH Risk Assessment
PAS Fire Risk Assessment
Preventative Maintenance Checklists
Job Completion
Compliance Reports
Equipment Inspections
Site and Vehicle Audits
Preventative Maintenance Checklists
Asbestos Audit
Legionella Audit
Security Site Audit
Injury Investigation
PAS Fire Risk Assessment
Safety Inspections
Compliance Reports
Daily Vehicle Inspections
Safety Audits
Equipment Inspections
Compliance Verification
Security Site Audit
Health and Safety Audits
PAS Fire Risk Assessment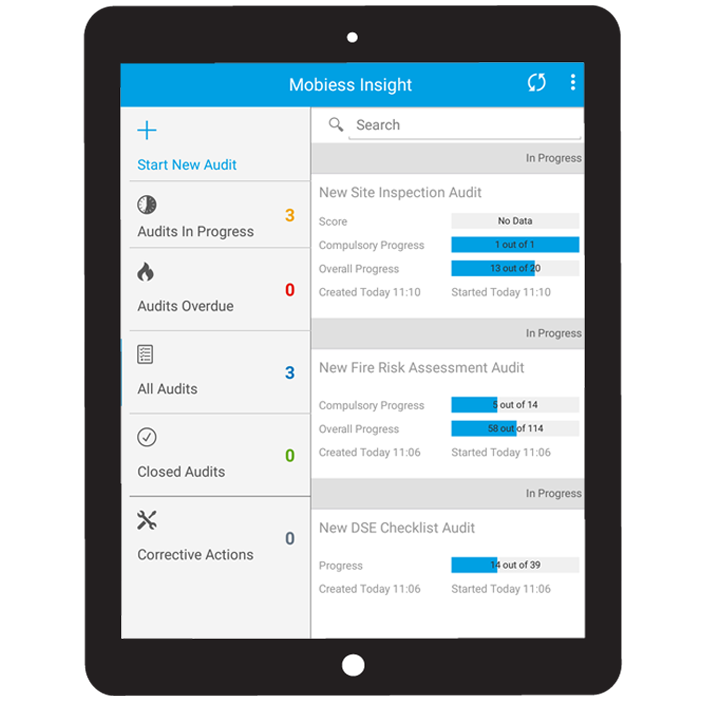 Simplify risk and compliance data collection activities