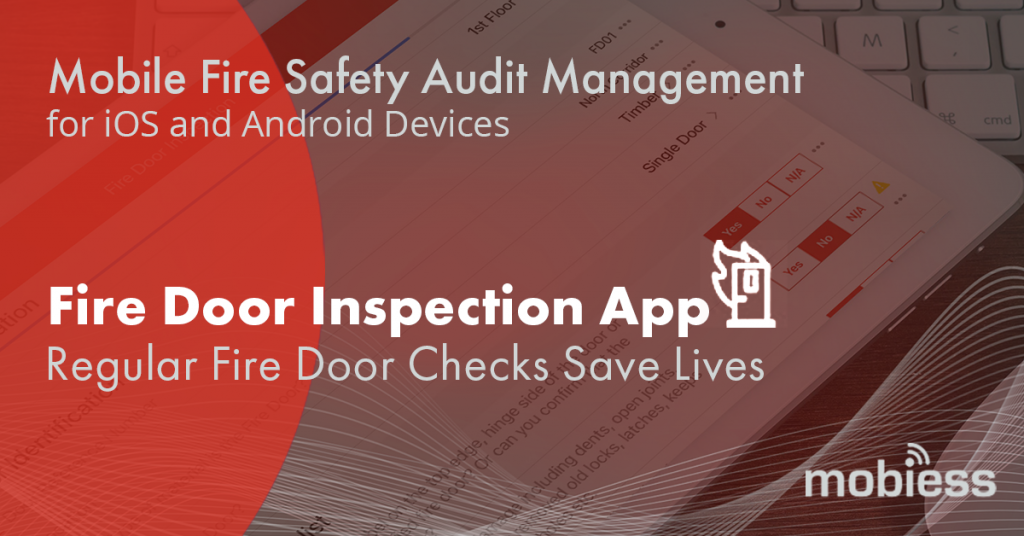 Regular inspections and a thorough safety check of fire doors means that standards and safety are maintained, consistency is assured across every area of property, and risks are reduced.
Say goodbye to long winded paperwork or filling out manual spreadsheets. Whether you're completing simple fire door inspection forms in order to digitise your processes, or fully managing and maintaining your fire door asset register, Mobiess makes it easy for your operatives to capture all the data they need with just their smartphone or tablet.
Mobiess streamlines anything from one-off digital fire door inspections assigned to sites, to providing a structured approach to tagging and coding your fire doors in our multi-project, multi-site, asset and audit data collection tool designed to help organisations gain more control over their assets and raise the consistency and quality of the data and reporting, producing an accurate fixed asset register.
Understand the condition of the fire doors you manage, save time, reduce costs and eliminate paper in asset data collection. View the history of your fire doors and see all inspections that have been conducted in the past on any door, and export high-quality building or project based reports to hand over to clients.
Improve accuracy, data quality and deliver successful projects with Mobiess. No more wasted time, money or effort – just the information you need, right there at your fingertip.
Contact us here in order to start streamlining your fire door inspections, digitise your processes and automate your reporting.