When we were approached by KBR to support their Integrator system, offering Facilities Management and Estates service delivery, we designed and implemented our mobile software solutions to integrate with their existing business systems.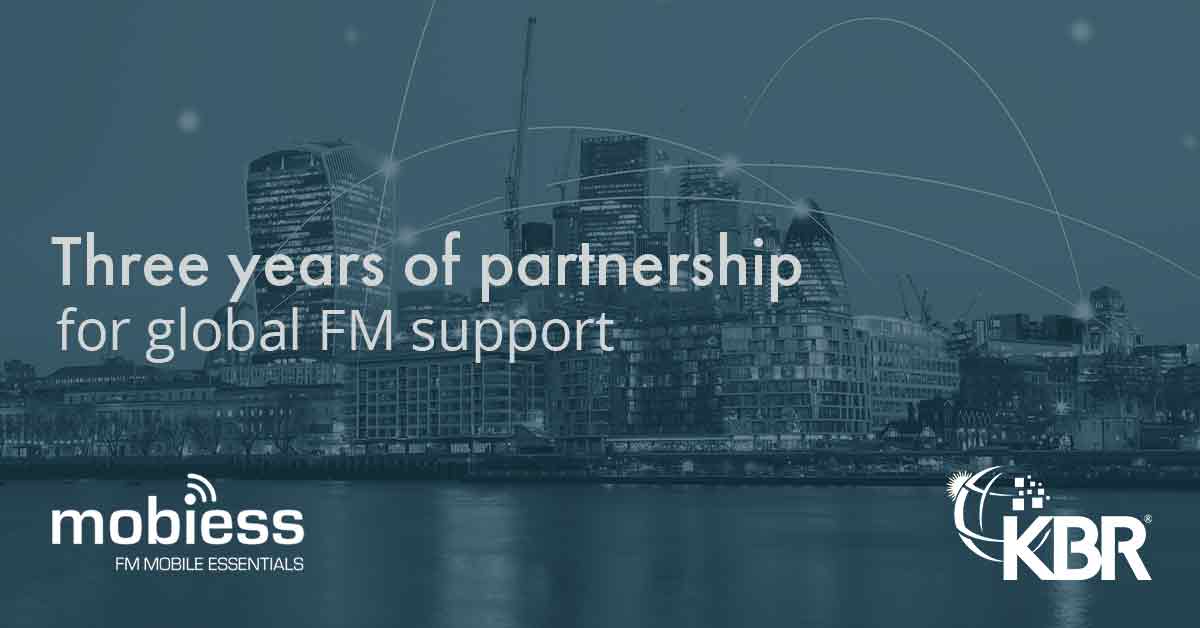 Any Facilities Management professional knows that the role includes monitoring, maintaining and inspecting a vast array of assets and facilities, managing multiple varied service providers in each location, managing a large workforce and maintaining consistent standards of delivery. All of this creates a lot of data which needs to be input and stored, compared and assessed, measured and analysed to ensure that everything is being maintained effectively and efficiently.
Our mobile SAAS solution perfectly complements KBR's Integrator Platform helping to communicate and process data, streamlining processes and workload whilst giving engineers the flexible, on-site functionality they need.
We have now worked with KBR for three years, embedding and successfully rolling out the mobile solution across their portfolio. The initial projects have proven so successful that KBR now consider Mobiess' mobile solution an integral part of their standard suite of services for clients and partners.
We take great pride in the work that we do and are proud to continue with this successful working relationship.
For more information on our work read our case study here and if you'd like more information on how our mobile solutions could be integrated into your existing systems, replace outdated and poorly functioning systems – or if you often find yourself frustrated in your work with cumbersome and ineffective tools, contact us for more details on our solutions.