DELIVER BUSINESS INTELLIGENCE AND COMPLIANCE
SAVE TIME AND ELIMINATE PAPER
FLEXIBLE PAY AS YOU GO PRICING
REQUEST A PRODUCT DEMO OVERVIEW
Mobiess Compliance Solution enables FM health and safety efficiency with automated processes and flexible pay as you go pricing. Speak to us about our range of solutions.
– BOILER GAS CERTIFICATES
– DRY RISERS INSPECTIONS
– HEALTH AND SAFETY AUDITS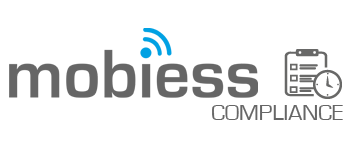 Is your health and safety compliance software NOT suitable?
Processes are inefficient, relying heavily on manual paper service sheets, resulting in wasted time and spiralling costs
The lack of intelligent data prevents better business decisions being made.
Complex and arduous processes result in a lack of overall support in managing compliance and the health and safety of your mobile workforce.
Current software doesn't work offline.
Configuration changes are complex, and
With expensive software app licenses, the budget is out of control.
These problems can often result in poor customer service due to delays in customer queries and slow response times. With so much paperwork and delays in generating invoices, cash flow can be significantly affected. The time taken to complete work to a high standard results in continually increasing business costs.
Finding the right mobile compliance software for your FM business is not easy. 
Mobiess Compliance solution gives you all the tools to:
IMPROVE HEALTH AND SAFETY COMPLIANCE
REDUCE ADMINISTRATION COSTS AND ELIMINATE UNNECESSARY PAPERWORK
INCREASE EFFICIENCY THROUGH IMPROVED FIELD PRODUCTIVITY
REDUCE TIME TO INVOICE AND IMPROVE PAYMENT TURNAROUND
ENABLE MOBILE WORKING ONLINE AND OFFLINE
SIMPLE CONFIGURATION WITHOUT COMPLEX CUSTOMISATION
STANDARDISE DATA ENTRY WITH STRUCTURED PICK-LIST AND MINIMAL FREE TEXT
FLEXIBLE PAY AS YOU GO PAYMENT MODEL
Mobiess are Mobile App Developers delivering automation and efficiency to FM businesses.
The Asset Management Solution combines three role specific applications that save time, deliver business intelligence and compliance.