The latest Published App released by the team at Mobiess means that Vehicle Inspections are simpler than ever before.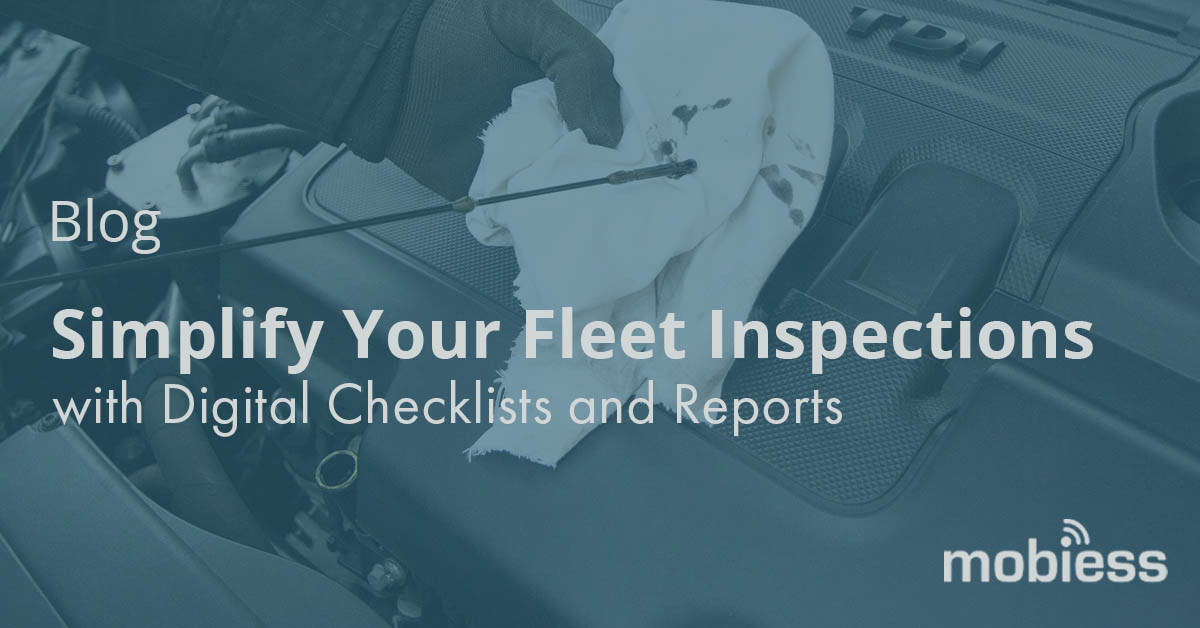 These regular inspections – carried out weekly, or each time a driver begins their shift – can take a lot of time and create a lot of paperwork. Streamline the process with this off-the-shelf e-form which can be integrated to your existing Insight suite, or work as a stand-alone app.
With simple to use formatting, the app allows users to input data directly to the form which is already populated with all the aspects of a vehicle inspection, from bodywork to oil level, tyre condition to wiper blades. Whether you are running one company car or a fleet of hundreds of vehicles, the app lists all of the checks that need to be made, with room for photographic evidence that can be attached to any field if evidence of damage or conditions needs to be recorded.
Protect your team, cover your organisation for insurance and compliance, and ensure the safety of any drivers or vehicle users by streamlining the checks that are vital to your team.
Available as a stand alone app, or integrating with an existing Insight Suite, this digital form means that no information is missed, no data is lost, no paperwork goes missing and the information captured can be shared with all stakeholders in real time, so there is no delay in communication of any issues or concerns, and reports can be accessed and downloaded at the touch of a button.
This is an affordable solution to an increasingly important need, all for just £5 per month.*
Simplify your work – and give your team exactly what they need at the touch of a button or tap of a screen.
Get in touch with our team, and let us show you how simple it can be; call 0203 411 1795 today and ask for the Vehicle Inspection app.
*Per e-form/per user
https://www.mobiess.com/wp-content/uploads/2021/02/vehicleinspectionsmall.jpg
300
300
Karl Horner
https://www.mobiess.com/wp-content/uploads/2018/11/mobiesspngweb350.png
Karl Horner
2020-09-18 11:10:47
2021-03-30 11:05:24
Simplify Your Vehicle Inspections