Are You Satisfied With Your Field Service Management Software?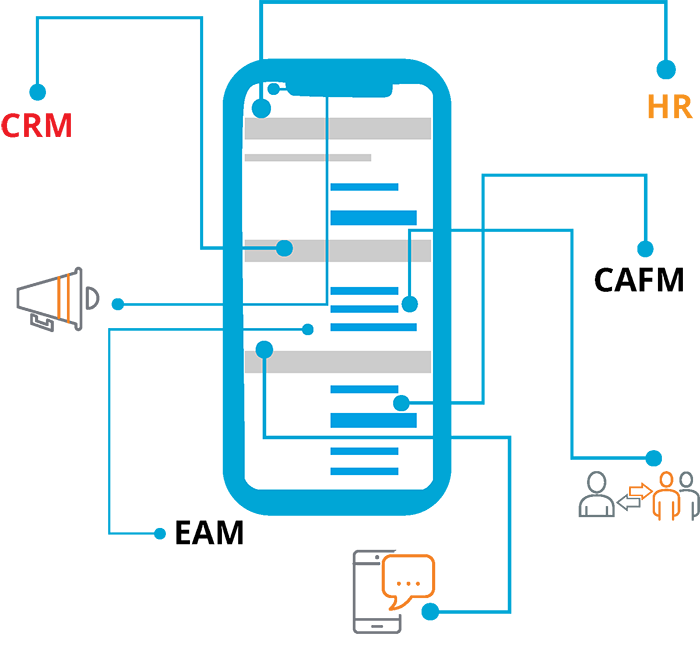 Many companies are frustrated with field service management software that is poorly optimised for their mobile workforce and burdened with unnecessary features – they also feel alternatives to their current mobile solution are not available because of the significant expense, delays and implementation issues associated with custom development or replacing entire systems.
There are risks associated with 'vendor lock-in' including substantial costs for consultancy, forced upgrades to maintain product access and support, complacency, and a lack of true innovation with features that are no longer appropriate for the business.
Introducing an independent, fully integrated mobile solution to your existing CAFM / IWMS system improves your field services with paperless, automated workflhttps://www.mobiess.com/cafm-system-mobile-integration/ows and faster access to critical information.
The Mobiess solution is an integrated suite of mobile applications for Field Service Management, Asset Management, Auditing and Inspection with connectors to many standard CAFM / IWMS and web-based integration platforms.
To help improve your mobile working practises we are offering a FREE day's on-site consultancy (within the UK) to evaluate your current processes and systems.
CLICK HERE to submit your free consultancy request.