For FM Companies, Mobiess is a Mobile App Developer that delivers automation and efficiency to asset inspections and asset condition surveys. Unlike hardware or service vendors, Mobiess has role specific solutions that save time, eliminate paper and deliver business intelligence and compliance.
Many FM businesses face challenges when collecting asset data. They are often wasting time converting paper surveys, spending on expensive software app licences that may not work offline and losing control of asset data collection. This causes poor customer service, unhappy clients and delayed projects.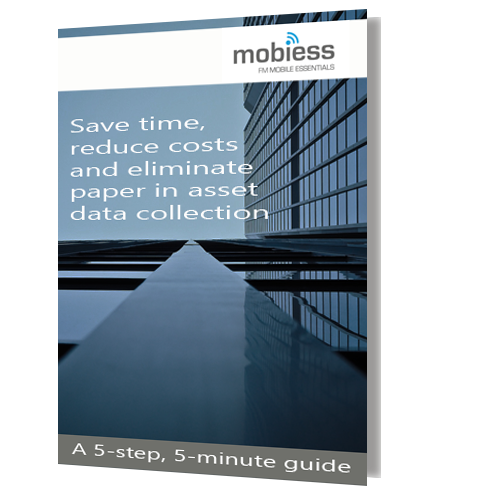 Asset Management Guide "Save time, reduce costs and eliminate paper in asset data collection. A 5-step, 5-minute guide" shows you how to improve accuracy, data quality and deliver successful survey in 5 key steps.
If you would like to download the guide, please complete the form below: