AUTOMATE TIMESHEETS AND EXPENSES
IMPROVE RECHARGE TIME ON JOBS
TRACK PROJECT PROFITABILITY IN REAL TIME
Time Tracker is a mobile time and expense tracking app from Mobiess that helps organisations of all sizes gain more control and manage costs.
Our timesheets and expenses tracking solution, Time Tracker, is fully integrated with our mobile field workforce solution, ServiceMaster, and IVR system, Communicator. 
Time Tracker from Mobiess helps you to:
IMPROVE DECISION MAKING IN REAL TIME
TRACK PRODUCTIVE AND NON-PRODUCTIVE TIME
AUTOMATE AND INTEGRATE DATA INTO EXISTING FINANCIAL AND INVOICING SYSTEMS
REDUCE TIME TO INVOICE AND IMPROVE PAYMENT TURNAROUND
REDUCE ADMINISTRATION COSTS AND ELIMINATE UNNECESSARY PAPERWORK
Track timesheets information, expenses and mileage updates in real time with your field workforce
Time Tracker allows businesses to implement a simple mobile solution for logging time and expenses, track costs against Projects, Cost Codes and Work Orders. Using multiple spreadsheets can create silos of information that cannot be shared effectively within any organisation, but Time Tracker unlocks your data and makes it accessible.
Time Tracker supports all major mobile technology platforms including iOS and Android, and our applications allow your teams to add mobile time and expense records offline any time and anywhere for future synchronisation. Time, expenses and mileage can be entered via a browser, phone or tablet.
Time Tracker captures and tracks both productive and non-productive time which allows employees to register sick leave, holidays and administrative tasks. Personalised views allow staff to track local project data and costs or set up role based access to projects so that staff can view only what they need.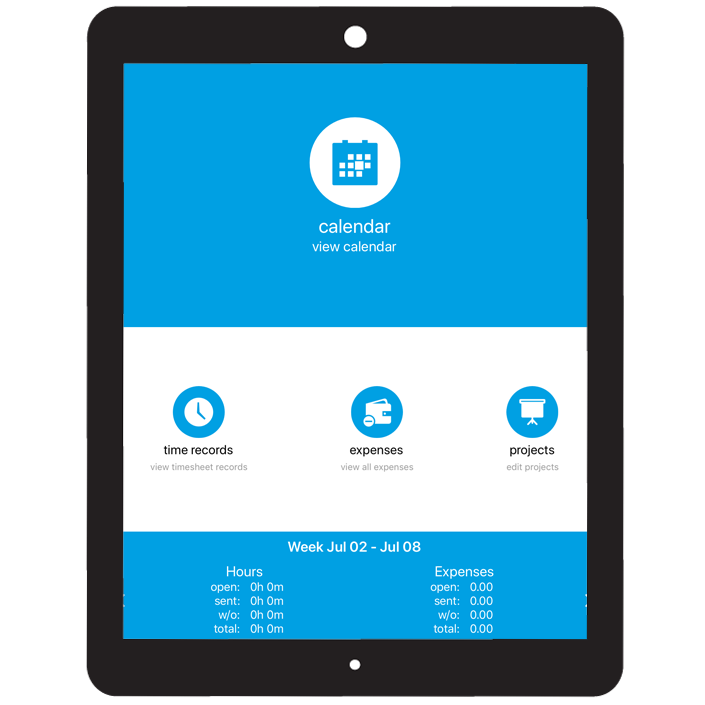 User-friendly, flexible and affordable way to enhance your mobile processes.
£

10.00


Per Device Per Month


Flexible PAY AS YOU GO pricing
Pay Monthly – No Annual Contract
No Capital Investment – Just Commitment
Expand and Contract Capacity with your Business
Standards Based Compatibility