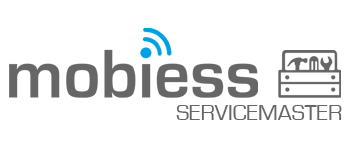 ServiceMaster from Mobiess is a market leading independent mobile field service solution which enables organisations to communicate task activities, timesheet information and status updates with their mobile workforce in real time. 
ServiceMaster gives you real-time information around job execution giving you a clear picture of what is happening on-site. It lets you monitor the progress of each job in real-time against customer commitments and manages status alerts and information around your engineer's location, availability and estimated time of arrival.
ServiceMaster allows you to gain project-wide efficiencies through streamlining and automating field service management processes such as work order dispatch, allocation and job completion – all helping to reduce operating costs.
Heightened data visibility helps you to improve the service to all of your customers. Faster access to critical information not only enables informed decision making but helps you to deal with customer queries quickly and more efficiently.
An improved level of data integrity also supports predictive and preventive maintenance, helping you to schedule on-going work for customers.
Automated workflows and reduced paperwork allow mobile workers to focus on the job at hand. Point of Work Risk Assessments and a Hazards Register also help you improve field safety.
Features
Point of work risk assessments
Supervisor task assignment for remote work  order dispatch
GPS mapping and tracking of assets  and technicians
Optional real-time integration gateway for CRM, CAFM, IWMS systems
Support for NFC/RFID, 1D+2D barcodes
Benefits
Flexible PAY AS YOU GO pricing
Reduce operating costs by up to 15%
Increase efficiency through improved field productivity
Improve Health & Safety compliance
Improve business intelligence and enable better decision making
Reduce administration costs and eliminate unnecessary paperwork
Reduce unnecessary site revisits
Improve customer service
Reduce time to invoice and improve payment turnaround
£

25.00


Per Device Per Month


Flexible PAY AS YOU GO pricing
Pay Monthly – No Annual Contract
No Capital Investment – Just Commitment
Expand and Contract Capacity with your Business
Standards Based Compatibility