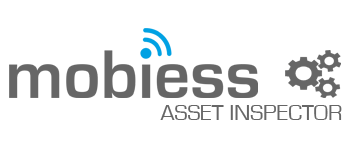 Asset Inspector, mobile asset management software from Mobiess is a multi-project, multi-site asset audit and collection solution designed to help organisations of any size gain more detailed control over assets and maximise the return on capital investments.
Asset Inspector collects asset data faster, more efficiently and with a greater level of consistency and quality.
From property owners with a small number of buildings, to commercial asset collection agencies whose technicians run multiple projects each with hundreds or thousands of properties per project. Asset Inspector, mobile asset management software, is suitable for a wide range of organisations.
Asset Inspector provides a structured approach to tagging and coding assets using configurable multi-level hierarchies and database driven pick lists, allowing use of different hierarchies for different projects or customers. This flexible and structured approach to asset coding supports Strategic Maintenance Planning and the production of accurate Fixed Asset Registers.
Our mobile asset management software includes a comprehensive, fully configured asset hierarchy that helps you get started with any asset verification project. Overcome one of the biggest challenges to getting started with asset management by implementing a prepopulated asset hierarchy that is ready to use immediately. Spend time effectively managing your assets instead of being faced with a blank page and building asset details from an empty list.
Support for industry standard 1D + 2D barcodes (e.g. QR codes) and NFC tagging enables quick and consistent identification of assets in line with industry/organisational best practise. Asset Inspector also supports the key features of  ISO 55000 helping your organisation gain valuable industry accreditation.
Asset Inspector is a subscription based service with minimal capital investment which enables rapid implementation and quick returns.
Benefits
Flexible PAY AS YOU GO pricing

Increase efficiency and reduce  administration costs
React quickly to risk
Streamline audit processes
Fully understand the condition of your assets
Gain real-time asset visibility
Deliver full accountability for company assets
Manage multiple projects with ease
Scan & create barcodes, NFC and QR codes to help identify assets
Features
Assess, manage, report and react to risk whilst reducing costs
Asset audit and change history recording
Custom asset hierarchies for consistent coding of assets
Comprehensive Asset Hierarchy Included
GPS mapping and tracking of assets
Easy export of asset data to 3rd party applications
Support for photographs and sketches
Multiple projects support
Web based portal for full quality assurance tracking, updates and data export
Software rental or leased option with hardware for short term projects
Asset Inspector Standalone

£

25.00


Per Device Per Month


Flexible PAY AS YOU GO pricing
Pay Monthly – No Annual Contract
No Capital Investment – Just Commitment
Expand and Contract Capacity with your Business
Standards Based Compatibility
Asset Inspector plus Fabric Survey

£

35.00


Per Device Per Month


Flexible PAY AS YOU GO pricing
Pay Monthly – No Annual Contract
No Capital Investment – Just Commitment
Expand and Contract Capacity with your Business
Standards Based Compatibility